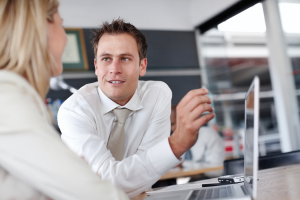 Sometimes we need to step back or climb up higher to be able to look down at a problem and find the right route to navigate through the challenges we face.  This is especially true when it comes to your IT systems and the general computer issues you may be facing.  As humans we work better together and being able to draw on a pool of knowledge is what creates great solutions.  We are never meant to carry the weight of problem-solving on our own.
Shiloh Computers draws on the knowledge and experience of those who have been in the industry for years (even before the internet existed) coupled with fresh new thinkers with experience of quickly developing products, services and solutions.  With experience in a great number of IT specific areas, Shiloh is able to help you formulate your requirements, implement the solution and assist with the support and ongoing deployment as needed.
So whether you need us to consult on that important IT project or have a need for that all important Help Desk, Shiloh are here to help.
Some of our areas of IT expertise are:-
Network Security – Here
Intrusion Prevention
Content Filtering
Data Loss Prevention
Cloud Security
Secure Remote Access
BYOD (Bring your own device) policing
Anti Virus/Anti Spam
Cloud Computing – Here
Virtualisation
Hosted Email
Hosted Desktop
Hosted Voice
Domain management
Disaster Recovery
Onsite and Offsite Backup
Network, Desktop and Server Support – Here
Microsoft based products (XP, Windows 7, 8, 10 & Office Suites etc)
Windows Server 2000 – 2016
Microsoft Exchange
Microsoft SQL Server
Apple Devices
Infrastructure
Switching
Routing
VLAN's
Datacentre space
Onsite comms
Wifi installations
Structured Cabling
Plus many more
We are partners with some of the world's leading vendors including:-
SonicWALL
HP
Microsoft
Trend
Barracuda
Sophos
Granstream
Symantec
If you are looking for a fresh perspective, give us a call – 01746 240 000
More about Shiloh and our IT Support can be found Here